6,8 Martin Place , District 9 Singapore
Martin Modern
Site Plan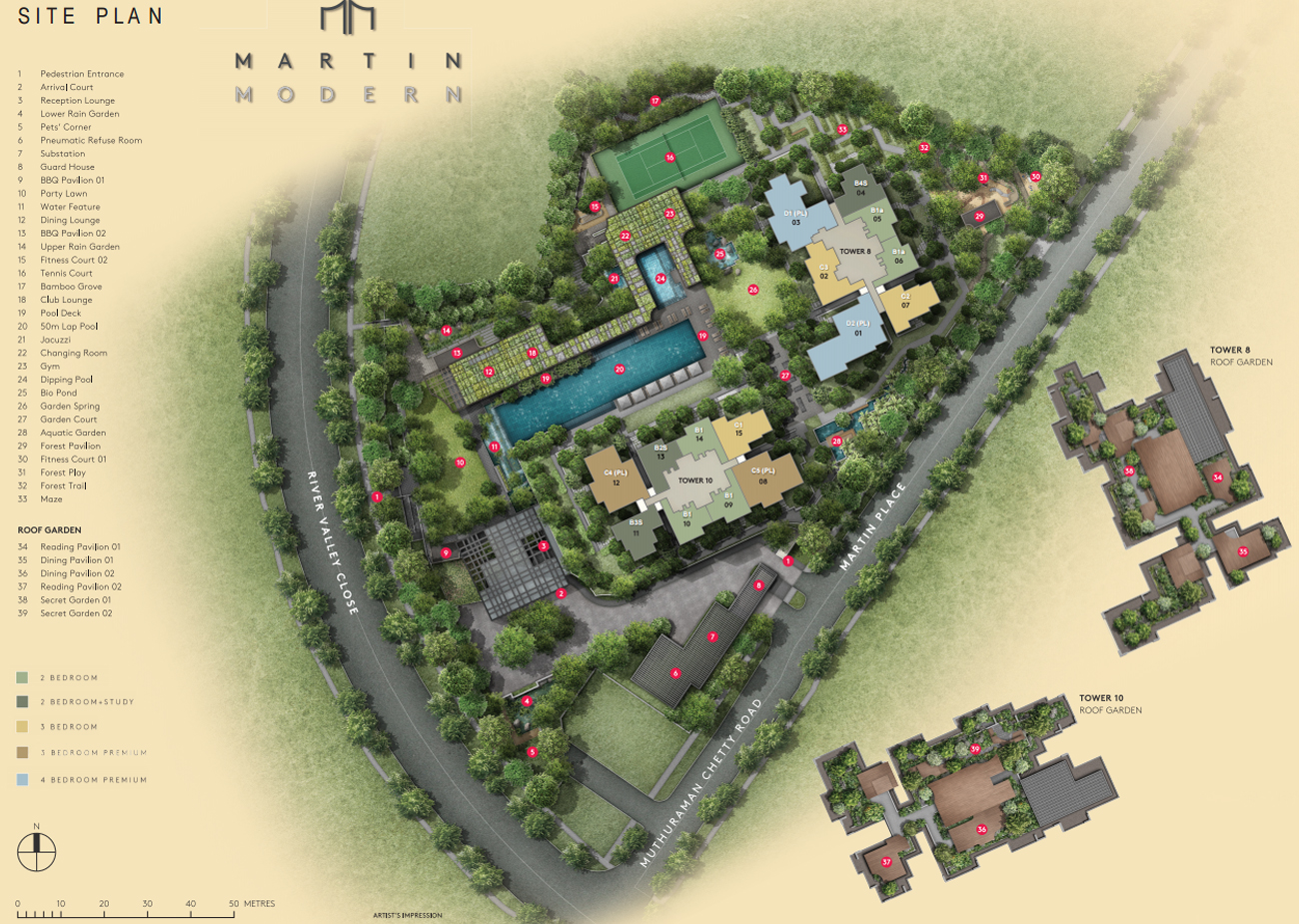 ---
Facilities
MILLENNIAL MODERN LIVING
An orchestrated arrival, 15 curated gardens, spacious and functional unit layout, each with its private view, and a one-of-a-kind architectural design. Understated, elegant, 21st century luxury — this is Martin Modern, designed by the four-time President's Design Award winning architect, Yip Yuen Hong.
On approaching Martin Modern, Yip's signature tropical brutalist sensibilities will immediately arrest your attention and capture your imagination. It is part of GuocoLand's deliberate strategy to create something distinctive, and Yip, known for his bold and visionary architectural statements, was the choice architect. He says of his own architecture, "It might surprise you at first glance, and because of that, it compels you to want to take a second look, … it is about creating a timeless design that you grow to love more and more the longer you stay."
---
A NEW ENVIRONMENT FOR CONTEMPORARY URBAN LIVES
Spearheading the vision for Martin Modern is Cheng Hsing Yao (Group Managing Director of GuocoLand Singapore) who is intent on creating a sanctuary of greenery, a physical and spiritual sanctum that gives respite from the busyness of city living. Cheng sees the need to champion an evolution — if not a revolution — in the design of the new condominium. Martin Modern, through its strong architectural presence, has a magic and tranquillity that coaxes you to relax and recharge. Martin Modern is defined as much by its softscape as it is by the hardscape. In fact, as one meanders through the series of gardens tiered to the terrain of the site, the journey culminates at the enchanting secret garden.
---
---
---
---
---