128 Meyer Road, District 15
Meyerhouse
Meyerhouse By UOL
UOL is one of Singapore's leading public-listed property companies with an extensive portfolio of development and investment properties, hotels and serviced suites.
UOL strongly believes in delivering product excellence and quality service in all our business ventures. Our list of property development projects includes residential units, office towers and shopping malls, hotels and serviced suites. UOL, through our hotel subsidiary Pan Pacific Hotels Group Limited (PPHG), owns and/or manages over 30 hotels, resorts and serviced suites in Asia, Oceania and North America under two acclaimed brands, namely "Pan Pacific" and PARKROYAL.
Our unwavering commitment to architectural and quality excellence is reflected in all our developments, winning us prestigious awards such as the FIABCI Prix d'Excellence Award, Aga Khan Award for Architecture, Urban Land Institute Awards for Excellence and President's Design Award.
As we stay true to our core values, building on Passion, Innovation, Enterprise, Corporate Social Responsibility and People, we continue to leverage our strengths to create long-term value for our stakeholders.
---
WOHA ARCHITECTS
Singapore-based WOHA Architekts has calmed global recognition for design that integrates environmental and social principles. It is behind some of the most innovative and highly influential proican including projects that have become benchmarks far sustainable design. 10 architecnsre reflects a profound awareness of local context and tradition internsioed with an ongoing exploration of contemporary form. nnultiag in a unique fusion of-practicality and invenrion. Among its most recent accolades. the firm won the ptestigious World Building of the Year award at the World Architecture Festival 2018 for Kampung Admiralty.

YABU PUSHELBERG
Yabu Purheiberg is a collaborative practice that forges clearly articulated, meaningful ideas with innovation, purpose. youth and experience, With studios in Toronto and New York, the firm has worked with some of the world's leading innovaton and him, brands in the retail, hotel and hospitality induitries. Encompassing di aspects of design. each plojem rdlems m ediicd approach ibm transcends fiend.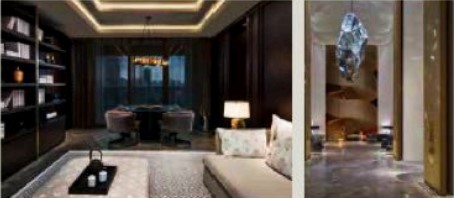 RAMBOLL STUDIO DREISEITL
RamboII &udio DtcReid is an interdisciplinary creative design unit of gambol]. a leading engineering. design and consultancy company providing Blue and Gera Infrastructure Planning and Design, Building, and Smug Cities. Environment & Health, and Transport services in Singapore. They have more than 37 yeah of cepelience io delivering high quality piojects in the field of landscape architecture. art & urban design. environmental Technology, urban hydrology and master planning that enable liveability whik creating climate adaptive, resilient places.