Hamilton Scotts Site Plan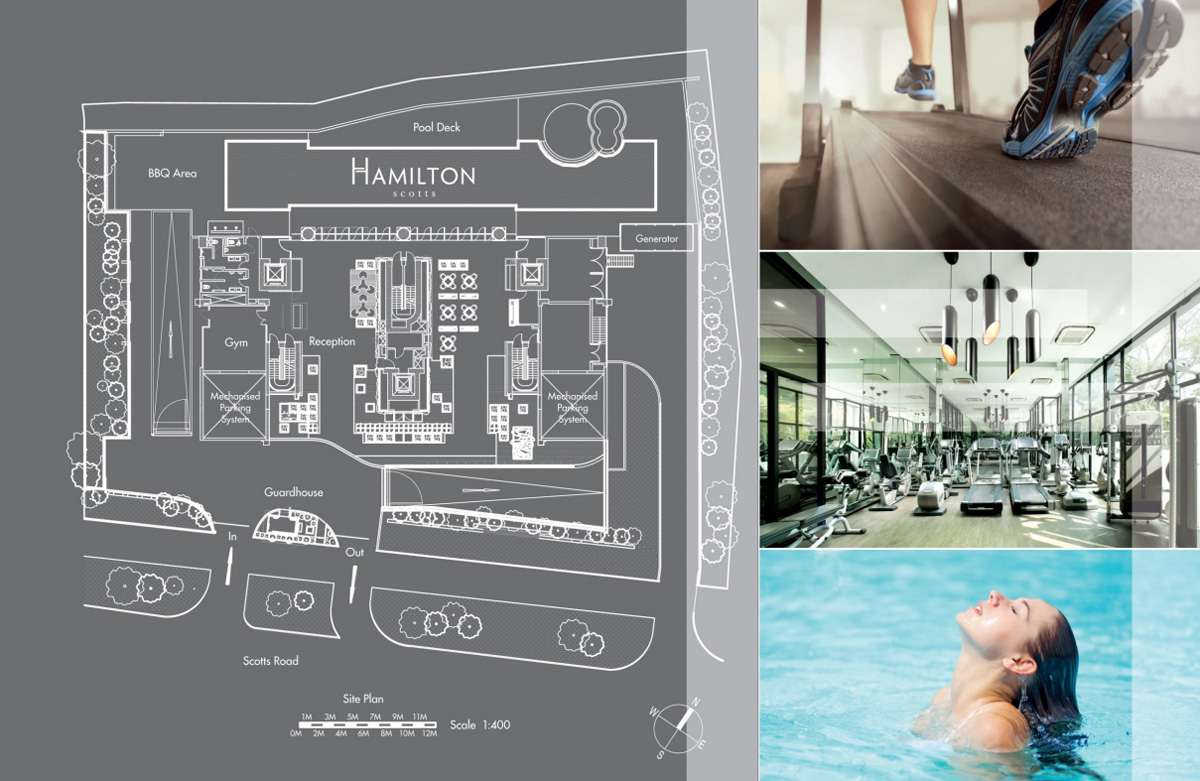 ---
Residents and visitors are greeted by an opulent lobby, graced by evocative bronze sculptures by Kymari Nahappan and a lush green wall of tropical foliage. It extends a discreet welcome and a fitting preview of the rarefied world within.
Resident's fitness needs are fully catered for with an invigorating hydro pool, a lap pool and a poolside gym with state-of-the-art U.s TechnoGym equipment. A barbecue corner is perfect for intimate gathering and small-scale events. A 24-hour security system provides protection of your property and priceless peace-of-mind.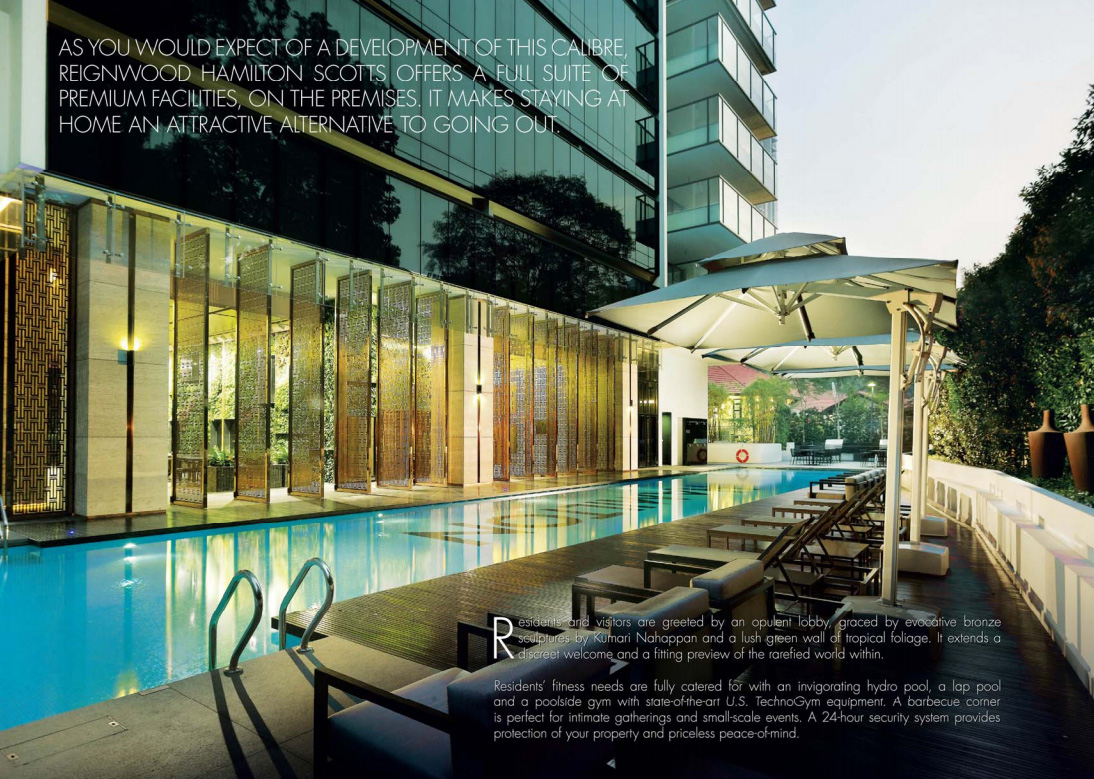 As you would expect of a development of this calibre, Reignwood Hamilton Scotts offers a full suite of premium facilities, on the premises. It makes staying at home an attractive alternative to going out.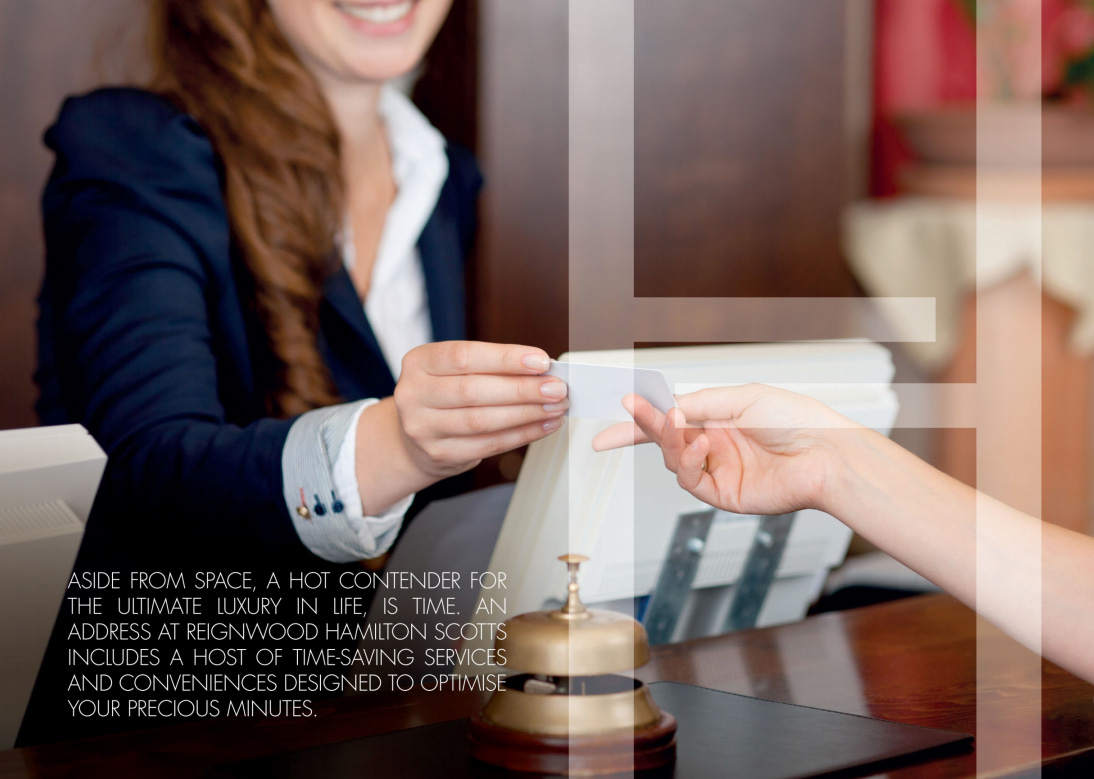 Aside from space, a hot contender for the ultimate luxury in life, is time, An address at Reignwood Hamilton Scotts includes a host of time-saving services and conveniences designed to optimise your precious minutes.
---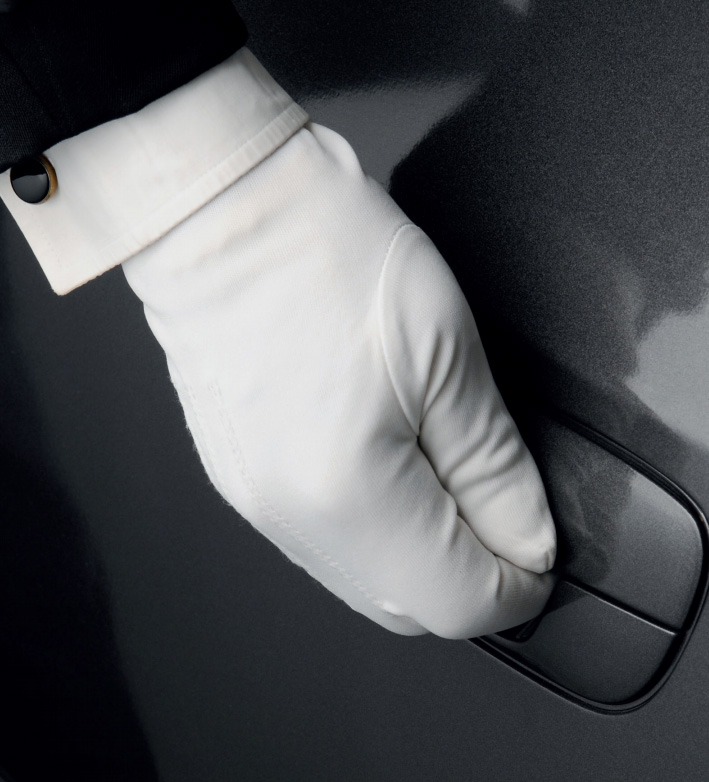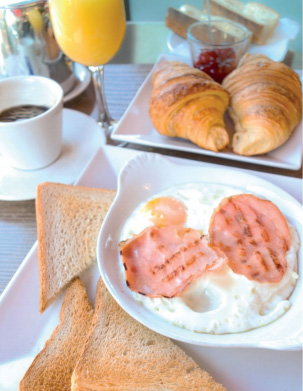 Start your day with well-selected spread of breakfast at the Breakfast Corner.
Thoughtful concierge service is provided to assist in improving and maintaining your daily needs, from transportation arrangement, reservations for your lifestyle and entertainment needs to keep you away from the hassles of mundane details.
---

For car enthusiasts, the en•suite sky garage allows o view of your luxury cars, through the glass wall of your living room. And when you are done gazing upon your automotive assets, simply look out the window. Every room boosts a breathtaking view. On one hand is the hive of activity that is Orchard Rood, on the other is Goodwood Hill, studded with conservation houses and blanketed in lush greenery.
---
Possibly the ultimate luxury of all, is space. All 56 apartments within Reignwood Hamilton Scotts start from a spacious 2,756 sq ft. Generous dining spaces are ideal for frequent entertaining and every bedroom has its own lavishly appointed bathroom.

---